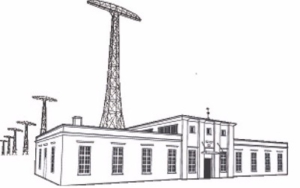 Am Tag der Vereinten Nationen, Sonntag, 24. Oktober 2021, soll der einzigartige und historische Alexanderson-Generator in Grimeton Schweden mit dem Rufzeichen SAQ auf 17,2 kHz CW eine Nachricht an die ganze Welt senden.
Program and Transmission Schedule:
15:30 CET (13:30 UTC: Information about World Heritage Grimeton for visitors at the Visitor's Center
16:00 CET (14:00 UTC): Transmitter Hall visit for visitors.
Transmission & YouTube Live stream:
16:25 CET (14:25 UTC): Live stream begins.
16:30 CET (14:30 UTC): Startup and tuning of the Alexanderson Alternator SAQ.
17:00 CET (15:00 UTC): Transmission of a message from SAQ.
YouTube Live Stream:
17:20 (15:20 UTC): Live music concert from the transmitter hall. More details to follow on our website.
Test Transmissions
We are planning to carry our some test transmission on October 22nd, approximatley between 13:00 CET (11:00 UTC) and 16:00 CET (14:00 UTC). SAQ will be on air shorter periods of time during this interval, when we will be carrying out some tests and measurements. Your comments are welcome to info@alexander.n.se.
Live Video from World Heritage Grimeton Radio Station
The event can be seen live on our YouTube Channel or by following the link below.
Info von DL1NZA, TNX !